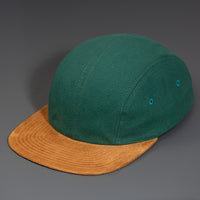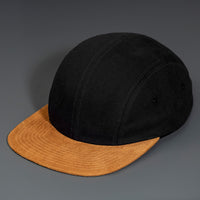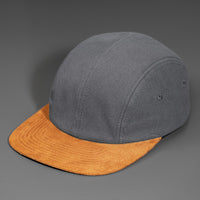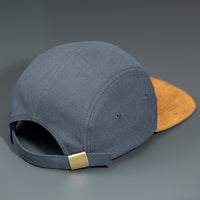 HOLDEN 4 PANEL
A Canvas Crown, Flat Suede Bill, Blank 4 Panel Hat with Matching Canvas Strapback.
The Holden 4 Panel is a fun combination of contrasting fabrics.  A rugged canvas crown against the velvety suede visor makes the Holden an interesting cut & sew piece.  Rounded out with a matching canvas strapback W/ brass clasp.  If you're not going forward you're falling behind.
The Holden Blank 4 Panel Hat Features:
Canvas Crown
Low Profile 4 Panel Crown
Suede Flat Bill
Tonal Embroidered Eyelets
Matching Canvas Strapback
Brass Clasps
Blvnk Fit  // Crown - Low (1.5 of 5)  ||  OSFA
YOU KNOW.