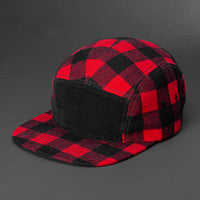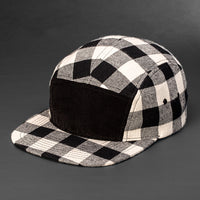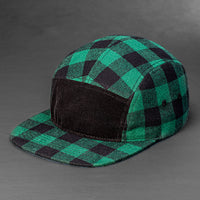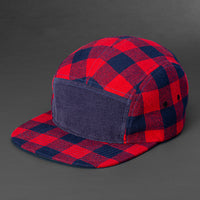 THE PORTLAND 5 PANEL
A Plaid, Blank 5 Panel Camp Hat With a Flat Bill, Satin Lining & Leather Strapback 
Built to brave the cold, worn to break the mold.  For the craft brew master, the coffee roaster, the ink puller, the photographer, the method lover, the swell seeker & the switch tre flipper… this one's for you boo.  Created with a soft hand, warm buffalo plaid, detailed with micro corduroy front panels & under visors, lined with satin & trimmed out with a leather premium strap back, the Portland blank 5 Panel is built for rockin' 'n' rollin'.
The Portland Blank 5 Panel Hat Features:
Soft Hand Buffalo Plaid Fabric
Micro Corduroy Front Panel & Undervisor
Satin Liner
5 Panel Camp Crown

 

Unstructured 
Flat Bill
Leather Strapback
Brass Metal Clasp Closure
Embroidered Eyelets
Blvnk Fit  // Crown - Low-Mid (2 of 5)  ||  OSFA
YOU KNOW.